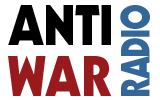 I once again had the pleasure of being interviewed by Scott Horton on Antiwar Radio about some of my recent articles about Iran, namely those dealing with the "Iranian weapons in Iraq" propaganda, the manufactured nuclear threat, and the escalating rhetoric about an Israeli attack on Iran.

During our 25-minute discussion, Scott and I addressed "the summer surge of 'blame Iran' talking points – the marketing strategy to sell Obama's seventh war to Americans; how Iran's nonchalant response to threats of an Israeli solo attack ruffles feathers in Washington and Tel Aviv; and how the US justifies an extended Iraq stay by pointing to increased Iranian influence (without acknowledging that the US destroyed Saddam's Sunni government and helped install the current pro-Iran Shia regime)."


The full audio of our conversation is below. Enjoy.


*****